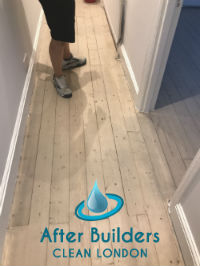 Look for us when you are done renovating. Builders sometimes leave a bigger mess than you can handle so our job is to give a helping hand for those who need it. The after builders cleaning service is available for homes, offices and public spaces.
The team providing this service are all professionally trained to get this job done properly and some of them already have previous experience in the Dalston industry, so it is safe to say that their next client is in safe hands.
The costumer support is outstanding
Domestic Cleaning Prices
After Builders Cleaning
One Off Cleaning
Deep Cleaning
Regular Cleaning
from £18
£16
£18
£16
For everyone who choses this service, they can contact costumer support if they are looking for more information or want to hire the service, they are available any day of the week.
The team will introduce the callers to the after builders cleaning service from its hiring to the completion without missing a single detail that the caller needs to know.
After Builders Cleaning Services provided by professionals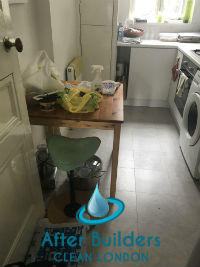 For the callers who have more questions, the team will provide them with any answer around the Dalston area. They make sure that there isn't a client who is unaware and confused of what they are paying for.
When the service gets hired, the cleaners are notified and they make sure to arrive at the client's home right on time. There is an appointment made and the cleaners take the appointments seriously.
The cleaners expect for the client or anyone from their household to be home, otherwise the cleaners have no other choice but to turn around and leave.
"Cleaning after a renovation has taken place is a very diffucult job. All that dust and dirt left by the builders, it was just a mess all over the place. I thought no one will be capable of restoring my property's previous appearance. Luckily, I stumbled upon your company and now my property is spotless. Well done! – Elizabeth "
Every single room is one-hundred percent clean after the cleaners are done
After the cleaners are in the client's home they will get down to work immediately. They will start working on one room and only move to the next one until the one they are in is completely clean.
They make sure to clean every existing thing in a room without missing even the more obscure areas and corners. The final results must be satisfactory.
We have provided our cleaners with the best choice of cleaning supplies in the Dalston market. They only use safe, healthy and Eco friendly products so that they don't put their health in peril and don't invade the client's home with unpleasant fumes.
"It is simply amazing what your company did with my property after the constructional work took place a few weeks ago. Your cleaners came and within a few hours everything was sparkling. I couldn't believe this was my house. I am interested in your other services as well as your prices are just incredible. – Mathew"