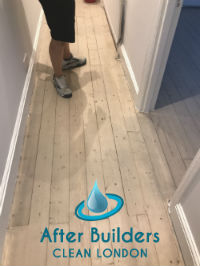 If you just had your home renovated, then there needs to be some after builders cleaning done. We can offer you these services. Our team will deliver said service to you with very high quality, totally satisfactory results and on a very affordable price.
The team behind the after builders cleaning service is trained exactly for this job while most of them even have previous experience in the Camden Town industry. So, if you decide to make us your choice we would love to work with you.
Our hiring process is a piece of cake
Domestic Cleaning Prices
After Builders Cleaning
One Off Cleaning
Deep Cleaning
Regular Cleaning
from £23
£22
£22
£20
Whenever you feel like it, you can just go ahead and give us a call. In that moment our work begins. If you our a first time client, we will make sure to give you a full and thorough explanation on how our after builders cleaning service works from start to finish.
After Builders Cleaning vs Deep Cleaning: What's the Difference?
If you think that the deep cleaning service and the post renovations one are quite similar, you are mistaken. Even though both of them include thorough cleaning of all areas and surfaces of the property, they have very different purposes. The deep cleaning aims to revive the cleanliness of the home by cleaning and disinfecting hidden and easy to miss areas. The after builders cleaning solution's purpose is to eliminate industrial waste, dust and stains from the property and prepare it for your return. What is more, the techniques and products that will be used during both services will be completely different. All of them are non-toxic and biodegradable, however, during the post-renovation service, our cleaning experts will utilise special, professional grade tools to be able to get rid of all hard to remove dust and grime.
Our Professional After Builders Cleaning Process
We provide high-quality cleaning services that include a wide range of activities and methods. To assure their high quality, we supply our cleaning professionals with comprehensive work lists that they must adhere to during the job. Everything will be completed properly – strong cleaning chemicals and high-quality equipment will be utilised. You will receive fantastic outcomes.
We will remove all hazardous material, dust, and garbage that the restoration staff has left behind. The room's furniture and different surfaces will be polished and cleaned. All of the basic duties that are included in your service are outlined here.
To be able to deliver high quality results, ur cleaning experts will inspect the situation. The most suitable methods, tools and products will be picked for the issues at hand. That way, everything will be left immaculate.
All waste and particles that are too large for the vacuum cleaner will be collected and disposed of by the cleaners.
Various surfaces and furniture pieces will be thoroughly cleaned using high-quality cleaning products that will not be harmful to the materials.
High quality tools will be used in order to remove all fine dust from all areas of the property.
Stains left behind by concrete, grout, glue, paint, or other materials will be removed from all surfaces.
Using proper cleaning products, all wood surfaces and furniture will be cleaned and polished.
All tile, metal, and glass surfaces will be thoroughly cleaned and polished.
Our specialists will hoover all carpets and rugs using a professional vacuum cleaner. The floor will be washed.
Items, such as light switches, door handles, remote controls and faucets will be sanitised.
Request a Custom Cleaning Service quote
To customise the service even further, we will also provide you with a price estimate that has been customised for you. You may rest assured that you will know exactly what you are being charged for. We will estimate the cost of the service based on the size of your property, as well as the many different tasks you chose to include as part of your project. No hidden charges will be further placed on your bill.
After that, if you have anymore question, we will gladly provide you with all of the answers that fall into the Camden Town area. We make sure that our clients are fully informed and aware of what they give their money for. It is not in our company's morals to have confused or oblivious clients.
Our cleaners get to you with speed and precision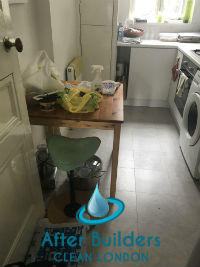 If you decide to hire us, it becomes our priority to make sure that our cleaners get to your home right on time. You will have made an appointment with us and we intend to follow it.
We would also appreciate it if you or someone appropriate from your family is home at the appointed time, otherwise our cleaners will have to turn around and leave.
"The builders left a real mess at home and I couldn't handle it myself. Your professional after builders cleaning service turned to be the perfect solution for me. I just called you and on the next day you sent me a team. Every room in my house was cleaned perfectly and I didn't need to lift a finger. – Anne"
You won't find the words to describe the beauty of your home when the service is done
When our cleaners are in your home, they will get ready, set up all their cleaning supplies and get down to work. They will go from room to room and thoroughly clean them. They won't move to the next room until the one they are working one is one-hundred percent clean.
All products used by our cleaners are the best choice in the Camden Town industry and they are completely safe, healthy and Eco friendly.
"Your cleaners have just left my property and I have to admit that you made me really happy. Your after builders cleaning service is excellent. I am really glad I chose your company! My home is again clean and well sanitised. I highly recommend your services to everyone! – Brian"