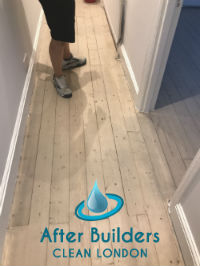 It's a fresh new start when you renovate your home. But there is this mess that the workers leave behind that you have to deal with and sometimes, it is just too much. For those kinds of situations, there are people in the Barnes industry who can help.
Among those people you can find our company, providing after builders cleaning service with high quality procedures and very satisfying results. Like a sculpture chiseled by the workers, we are going to blow its dust away and reveal something beautiful.
Part one of our service
Domestic Cleaning Prices
After Builders Cleaning
One Off Cleaning
Deep Cleaning
Regular Cleaning
from £23
£22
£22
£20
You make the call, we do the costumer support, explaining to you everything about the after builders cleaning service from start to finish, making sure that you are not left wondering what you are giving your money to.
After Builders Cleaning vs Deep Cleaning: What's the Difference?
A lot of people mistake the after the builders cleaning service for a deep cleaning one. Despite the fact that they both entail thorough cleaning of all areas and surfaces of the property, they serve completely distinct functions. The thorough cleaning is intended to restore the cleanliness of the home by cleaning and disinfecting hard-to-reach regions. The goal of the after builders cleaning solution is to remove industrial waste, dust, and stains from the property and prepare it for your return. Furthermore, the procedures and goods employed throughout these treatments will be very different. The products are all non-toxic and biodegradable, but during the post-renovation service, our cleaning professionals will use specific, professional grade instruments to make sure that everything that may cause irritations has been thoroughly removed.
Our Professional After Builders Cleaning Process
We guarantee the high quality of all services delivered by us and work hard to keep up with our customers' expectations. We follow a detailed and complex process to ensure that each step has been completed. What is more, we utilise a number of specialised tools, techniques and cleaning solutions that help us increase the quality of the final outcomes.
The thorough cleaning of your property after renovations involves thorough scrubbing, polishing and disinfection of all surfaces around the property, dust and grime elimination, special surface cleaning, floor care and other tasks that are specific for this type of cleaning. Here are a few of the basic tasks that will take place:
Our cleaning team will carefully inspect your home, the stains and the particular materials will be treated with suitable cleaning methods and solutions. That way, maximum efficiency is guaranteed without causing any damage.
The cleaning procedure starts once the skilled professionals have removed all rubbish, industrial debris, and other dirt.
Furniture and other dusty surfaces will be wiped down and thoroughly cleaned with suitable solutions.
Industrial fine dust will be cleaned using high-quality cleaning equipment.
Our experts will clean all surfaces, eliminating paint or other product stains.
Using proper cleaning products, all wood surfaces and furniture will be cleaned and polished.
Glass and tile surfaces in the kitchen and bathroom will be cleansed and polished.
using a professional vacuum cleaner, our experts will hoover all carpets and rugs. The floor will be mopped.
The property will be disinfected, organised and prepared for when you are ready to move back in.
Request a Custom Cleaning Service quote
All of the cleaning tasks, as well as the size and condition of the property, will impact the price of your service. You will receive a free price estimate and will also be given a bill. That way, you'll know precisely what you need to pay for. There will be no additional expenses added to your bill once you receive the quote, and you can be confident that you will only have to pay for the jobs you obtain.
Book My Cleaning Today
After we are done giving you the details about the service, if you have any further questions that fall into the SW13 area, we are ready to answer them.
If we are hired, we make it to you right on time. We do not leave our clients waiting. When we arrive, we expect that you or whoever it is to be there. If there is no one, we are going to leave.
Part two of our service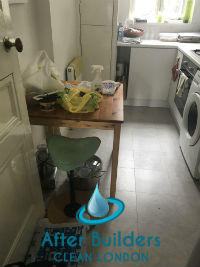 Please don't give us any cleaning supplies, we carry our own that are the best choice in the Barnes industry. Plus the products we use are completely healthy and Green.
We come in, set up and get to work. Starting off with general cleaning of the entire home as we vacuum and clean up all floors – wooden, tiled and carpets. Next is cleaning all of the windows – inside, outside and in between, plus vacuuming the curtains and blinds.
"You are just precious with your after builders cleaning services. Thanks to you, I could enjoy my home on the same day, when the builders left. Everything was sanitised and even disinfected. There was no sign of the reconstruction project after you cleaned. Everything was so perfect and I definitely will recommend you! – Molly"
Affordable After Builders Cleaning in SW13
After that are doors and door frames – cleaning them up from fingerprints, stains and so on. From there we move on to wooden furniture – everything is cleaned up from dust and polished.
"I'd like to say thanks for the brilliant after builders cleaning services, which you provided me with. That terrific results can be achieved only by the best cleaning techs. Every trails left by the builders was gone in no time. And the best is that you charge absolutely moderate and the quality is the highest possible! – Sam"
When this is done, we move to the kitchen. We clean all appliances, inside and out, same goes for the cupboards, shelves and drawers. When that is done, it's the bathroom. We clean everything from top to bottom – shower, bathtub, sink and faucet and so on.