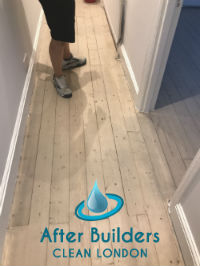 If you are looking for some cleaning company to assist you with the massive cleaning after a remodelling or a construction, choose our after builders cleaning service.
We are based in Maida Vale and we can promise to deliver you the best cleaning services you have ever had the chance to book. We are leaders in providing cleaning services and our focus is the after builders cleaning.
Unmatched after builders cleaning
Domestic Cleaning Prices
After Builders Cleaning
One Off Cleaning
Deep Cleaning
Regular Cleaning
from £23
£22
£22
£20
We take pride in our unbeatable cleaning sessions and strategies and because of this we have set our goal to be constant delivery of excellent after builders cleaning service.
After Builders Cleaning vs Deep Cleaning: What's the Difference?
The after the builders cleaning service is often confused with the deep cleaning one. However, there are significant differences between the two and we are about to tell you about them. Your property will be thoroughly cleaned and disinfected during the deep cleaning service ( that includes hidden areas that are usually missed). When it comes to the post renovation cleaning service, expect all industrial waste, fine dust and other grime to be efficiently removed by the cleaning crew. The professional experts will be using specialised tools and methods in order to eliminate all filth that prevents you from enjoying your freshly renovated property. This is another important difference since during the deep cleaning service powerful solutions that dissolve grease and grime and are different from the ones mentioned above will be used.
Our Professional After Builders Cleaning Process
We offer high quality cleaning services which involve a lot of different tasks and methods. To ensure their high quality, we provide our cleaning experts with detailed task lists which they follow throughout the service. The proper completion of everything is guaranteed – powerful cleaning products and high grade equipment will be used. You will be provided with wonderful results.
We will eliminate all harmful debris, dust and waste left behind by the renovation crew. Furniture and various surfaces in the room will be polished and disinfected. Find all basic tasks included in your service listed below.
The first step of the cleaning service is the thorough inspection of the property and its condition. That will help the cleaners select a suitable and efficient cleaning method that will help them achieve fantastic outcomes.
First, the cleaners will eliminate all waste and larger debris from the premised.
The cleaning experts will ensure that all furniture is wiped down and cleaned using the proper cleaning supplies that will not cause damage.
All of the industrial dust will be removed from every corner of the property with the help of high quality cleaning tools.
Paint, grout, and other substance stains will be scraped off and properly cleaned.
Using proper cleaning products, all wood surfaces and furniture will be cleaned and polished.
All grime and filth will be removed from bathroom and kitchen surfaces (glass, tile, concrete or metal).
Carpets and upholstery will be cleaned using a professional vacuum cleaner. The floor will be thoroughly washed.
Everything will be disinfected and the property will be organised and prepared for your arrival.
Request a Custom Cleaning Service quote
Once you have established the exact service you would like to receive and have personalised it, we will estimate a custom price estimate for you based on the different tasks you added, as well as the size of the property. All details will be mentioned in your bill and you will be able to see exactly what you are being charged for. The final price will be unique and personally generated for you and you may rest assured that no additional charges will occur.
Book My Cleaning Today
We have proved million times that we are the best cleaning provider in entire Maida Vale and our hundreds of customers can approve. If you want to try us, feel free to call us and we will show you that we are the top leaders.
Splendid after builders cleaning services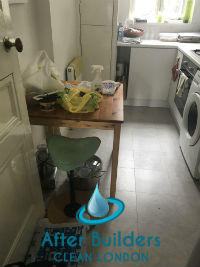 We can guarantee you fantastic cleaning service and we are sure that you will not be disappointed. Place your trust in us like many others already did. Benefit from our after builders cleaning services and enjoy your pristine home in its original appearance.
Our technicians are champions in this cleaning field. They are able to handle any type of task and will not be satisfied until you are. They are supplied with the most advanced cleaning equipment and products which all contain environmentally friendly and chemical-free ingredients.
"We used this company's after builders cleaning to ensure the better condition of our house after sanding our parquet floor. The living room and bedrooms were left in dusty and dirty condition. You provided very effective cleaning of the rooms after the technicians left and we are very delighted with the results. – Leon"
They can clean every room and area in the premise which has undergone small repairs or big renovation project. They stop at nothing when they clean no matter how big the mess is. They are detail-oriented and work in an organised manner.
Excellent after builders cleaning services for excellent customers
We have set a pricing system that can fin into every budget with all the equipment included in the total sum of our after builders cleaning service. You can find us in entire Maida Vale seven days per week with extended working hours. So please do not hesitate and dial our number to book an appointment. We can get you rid of the post construction chaos.
"We needed professional and thorough cleaning of our extended house as the new rooms and the areas around them used to be filled with dust and debris everywhere. We had the place cleaned after ordering your after builders cleaning over the phone. The results are excellent and we can use the newly built rooms now. – Leon"