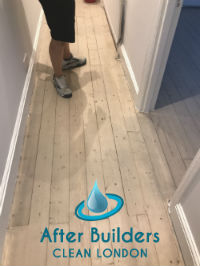 After builders cleaning is always a compulsory thing to do. It may not be the most glamorous job for a person who is not an expert in cleaning, so that's why we are here.
Our cleaning firm is said to be the best one in Catford. How we do it? Well, we are in the cleaning sphere for many years, and not in the last place, let's not forget to mention that we are actually the first cleaning firm that was established in this town.
Until now
Domestic Cleaning Prices
After Builders Cleaning
One Off Cleaning
Deep Cleaning
Regular Cleaning
from £23
£22
£22
£20
We have always used the newest cleaning equipment that was out, so we went through using many and different cleaning machines and products. Our cleaners have faced with a lot of cleaning problems, but there is nothing that can stop them and that's how they became such experts.
After Builders Cleaning vs Deep Cleaning: What's the Difference?
A lot of people mistake the after the builders cleaning service for a deep cleaning one. Despite the fact that they both entail thorough cleaning of all areas and surfaces of the property, they serve completely distinct functions. The thorough cleaning is intended to restore the cleanliness of the home by cleaning and disinfecting hard-to-reach regions. The goal of the after builders cleaning solution is to remove industrial waste, dust, and stains from the property and prepare it for your return. Furthermore, the procedures and goods employed throughout these treatments will be very different. The products are all non-toxic and biodegradable, but during the post-renovation service, our cleaning professionals will use specific, professional grade instruments to make sure that everything that may cause irritations has been thoroughly removed.
Our Professional After Builders Cleaning Process
To be able to deliver excellent results to all our customers, we offer complex cleaning solutions involving many steps and tasks. We generate a task list for all cleaning teams which they follow throughout the entire cleaning process. That way, no chores are left overlooked or ignored and we are certain that the best outcomes have been provided to our customers. All dust and grime will be removed from the entire property.
We offer dust, stain and grime removal from various surfaces such as carpets, upholstery, wooden and glass items, as well as organising, vacuum cleaning and disinfection of every corner of the property. Your home will be clean and ready for your arrival.
The cleaning specialists will thoroughly evaluate the area before beginning the cleaning process. They will choose the finest cleaning products and procedures for the stains you have at home.
The cleaners will gather and dispose of all waste and particles that are too big for the vacuum cleaner.
Furniture and other surfaces will be thoroughly cleaned. The cleaners will use cleaning agents that are appropriate for the items.
The cleaners will use high quality cleaning devices to remove all fine industrial dust left behind.
Stains left behind by concrete, grout, glue, paint, or other materials will be removed from all surfaces.
Efficient cleaning products safe for wood will be used to clean all wooden furniture and surfaces.
Deep cleaning of glass, metal and tile areas throughout the property.
Vacuum all carpets, rugs and upholstery, as well as mop the whole surface of the floor.
The property will be prepared for your arrival and all door handles, remotes and light switches will be sanitised.
Request a Custom Cleaning Service quote
We will estimate a specific pricing quote for you based on the different chores you specified, as well as the size of the home, as soon as you have determined which particular service you are interested in and customise it. Your bill will include all relevant details, and you will be able to see precisely what you are being charged for. The final pricing will be unique and produced specifically for you. It is important to know that there will be no extra costs.
We guarantee you will have your property clean from top to bottom. Every little detail is important for us, so we won't miss a thing. You may not believe the results when you see them, so be ready for a surprise.
What will we do for you?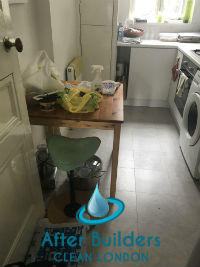 Our cleaners work fast, so just give them a couple of hours and they will do miracles with your property. In case you have some requirements, they will have them in mind.
If you choose our services, you will be sure you will get the best after builders cleaning that is possible to be found in Catford. We always offer re-cleaning 5 days after using our services. Our prices have always been competitive and budget-friendly, so don't worry about that.
"I wanted to renovate my apartment before selling it. Of course, I couldn't just renovate it and put it up for sale – I had to make sure all building rubbish was removed, and that's when I came across your cleaning company. You did such a good job that the apartment sold for more money than I expected – Marshall"
If you choose us
For us the most important thing is to see that our clients are satisfied with our work and make sure they will hire us again in future. We believe this will happen, because we do our best for reaching unbelievable results.
You will have the chance to use our services whenever you need them, because we are available 7 days a week. If you live in Catford, just get in touch with us and we will be ready to help you. We won't let you down!
"A friend recommended your after builders cleaning services. All I can say is exceptional cleaning results, hard working cleaners and decent prices. You are a reliable company that definitely knows how to make people satisfied. Everything in our house was cleaned perfectly. You saved us a lot of troubles. – Emily"