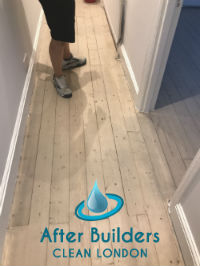 Our cleaning company can cater for all your after building needs. Make sure to contact us and we will take care of your home just after it has undergone some repairs or remodelling. For this purpose we have hired the most skilled and insured cleaners who stop at nothing when your home's cleanliness is on the line. They are supplied with high-end cleaning materials and tools which contain powerful ingredients to eliminate all forms of grime and dust.
After builders cleaning services for pristine look of your home
Domestic Cleaning Prices
After Builders Cleaning
One Off Cleaning
Deep Cleaning
Regular Cleaning
from £23
£22
£22
£20
We have established our company in Brompton several years ago because we know how hard it is to clean up post building especially on your own. We have carefully selected our cleaning teams before employment.
After Builders Cleaning vs Deep Cleaning: What's the Difference?
The after-builder cleaning service can at times be confused with the thorough cleaning service. However, there are important distinctions between the two, which we will get into for you. During the deep cleaning service, your property will be completely cleaned and disinfected (this includes hidden places that are sometimes overlooked). When it comes to post-renovation cleaning, expect the cleaning staff to efficiently remove any industrial waste, fine dust, and other filth. The specialists will use specialised tools and procedures to remove all dirt that prevents you from enjoying your newly refurbished house. Strong solutions that dissolve grease and dirt are used during the deep cleaning procedure – they are different from the ones used during the post renovation service, making this another significant difference.
Our Professional After Builders Cleaning Process
We guarantee the high quality of all services delivered by us and work hard to keep up with our customers' expectations. We follow a detailed and complex process to ensure that each step has been completed. What is more, we utilise a number of specialised tools, techniques and cleaning solutions that help us increase the quality of the final outcomes.
The thorough cleaning of your property after renovations involves thorough scrubbing, polishing and disinfection of all surfaces around the property, dust and grime elimination, special surface cleaning, floor care and other tasks that are specific for this type of cleaning. Here are a few of the basic tasks that will take place:
Your property will be carefully inspected and the most suitable products and tools will be used to treat the particular stains you have at home. You may rest assured that the best outcomes will be provided.
Our professionals will collect and dispose of industrial waste pieces, as well as large debris that cannot be vacuumed.
The cleaners will wipe down all furniture using suitable cleaning products that will not damage the materials.
If there is a large amount of fine industrial dust, we will use special devices to eliminate all of it.
We will clean all materials removing stains left by paint or other products.
Wooden furniture, tables, skirting boards and door and window frames will be polished with a suitable product.
Scrub and polish hard surfaces such as tile, concrete, metal, or plastic.
The cleaners on our team will mop your floor after vacuuming all carpets and rugs using a special vacuum cleaner.
Thorough disinfection of all surfaces will take place at the end of the cleaning service.
Request a Custom Cleaning Service quote
To customise the service even further, we will also provide you with a price estimate that has been customised for you. You may rest assured that you will know exactly what you are being charged for. We will estimate the cost of the service based on the size of your property, as well as the many different tasks you chose to include as part of your project. No hidden charges will be further placed on your bill.
Book My Cleaning Today
All of our specialists are bonded and insured. They have passed special training programmes in order to be able to handle any kind of challenge you may prepare for them.
Pristine cleanliness thanks to our after builders cleaning services in Brompton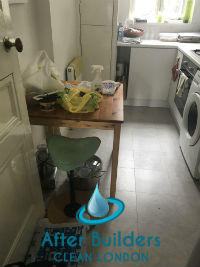 Our specialists are trained to manage dirt, stains, dust. They have the knowledge and experience to provide you with the helping hand you have been reaching for.
You can trust us because we have rich experience at post builders and the quality of our work is always guaranteed. Our hundreds of customers can approve.
These diligent cleaners, who work with us for many years already, are always able to perform excellent cleaning and meet all of your expectations, even the most demanding ones. Experience the pleasure of having a pristine home.
" I hired this after builders cleaning service not long ago and it was amazing. The cleaners came at the exact time for the appointment and they had all necessary cleaning products and tools. They cleaned up the entire house very nicely, even behind the radiators. I am certainly very pleased. -Kate"
Profound after builders cleaning
Do not let yourself get lost and confused in the ocean full of plenty cleaning companies in Brompton and let us be your saviour. Our after builders cleaning services are the best in the region and we can prove it to you. Give us a call today to schedule an appointment and you will see for yourself.
" I loved how attentive the cleaners were. They came and cleaned very thoroughly indeed. Nothing was overlooked and they collected and disposed of the rubbish. The cleaners worked quite expediently and I the end result was amazing. I could not thank them enough for being so helpful and detailed in their work. -Nick"
We offer you professionalism from the first phone call to the last minute of our cleaning session. Our after builders cleaning service are your best option, do not miss our offer.