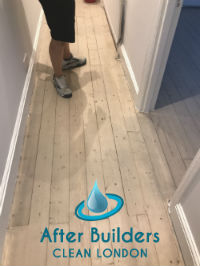 Our company has extensive experience of sanitisation and disinfection after builders. Over the years we have undertaken wide range of cleaning projects all across Brixton. Our after builders cleaning services can be tailored to every customer's need no matter whether for commercial or residential premises. We can assure you that your home or office will look its finest at a very reasonable price.
We can handle every cleaning task you have prepared for us. It does not matter if you need deep cleaning after a bathroom installation or you just need somebody to get you rid of all those paint spills and rubble all over the floors, we can get it all done in the best possible way.
Sparkle, sparkle, precious home
Domestic Cleaning Prices
After Builders Cleaning
One Off Cleaning
Deep Cleaning
Regular Cleaning
from £23
£22
£22
£20
Every renovation is beneficial for our homes, no matter if small repairs or some big project. Everything seems fine until we see what the builders have left- paint spills, concrete deposits, plaster, dust, debris, etc.
After Builders Cleaning vs Deep Cleaning: What's the Difference?
A lot of people mistake the after the builders cleaning service for a deep cleaning one. Despite the fact that they both entail thorough cleaning of all areas and surfaces of the property, they serve completely distinct functions. The thorough cleaning is intended to restore the cleanliness of the home by cleaning and disinfecting hard-to-reach regions. The goal of the after builders cleaning solution is to remove industrial waste, dust, and stains from the property and prepare it for your return. Furthermore, the procedures and goods employed throughout these treatments will be very different. The products are all non-toxic and biodegradable, but during the post-renovation service, our cleaning professionals will use specific, professional grade instruments to make sure that everything that may cause irritations has been thoroughly removed.
Our Professional After Builders Cleaning Process
The cleaning crew will come to your place fully prepared with all equipment and supplies necessary to produce high-quality results. They will adhere to thorough task lists that include all jobs that must be completed as part of the service. They will accomplish excellent results thanks to the strong cleaning solutions and professional quality tools and gadgets.
Dust cleaning and stain removal will be performed, as well as complete cleansing and disinfecting of all furniture, floors and surfaces. The following is a list of the basic duties that will be performed throughout your service:
Before the actual cleaning begins, the cleaning experts will carefully inspect the area. They will pick the best cleaning solutions and methods that will work best for the type of stains and grime you have at home.
Industrial rubbish and large debris that cannot be vacuumed will be collected and disposed of by our specialists.
To clean all surfaces and furnishings, the cleaning professionals will use effective professional grade cleaning materials.
If there is a large amount of fine industrial dust, we will use special devices to eliminate all of it.
The cleaners will scrape off and remove any stains (paint, concrete, glue, and so on).
Wooden furniture, tables, skirting boards and door and window frames will be polished with a suitable product.
Scrub and polish hard surfaces such as tile, concrete, metal, or plastic.
Our specialists will hoover all carpets and rugs using a professional vacuum cleaner. The floor will be washed.
All commonly touched objects will be sanitised (remote controls, light switches, door handles, etc.).
Request a Custom Cleaning Service quote
The customer service representative you are working with will provide you with a price estimate for your cleaning service. The total price will be calculated for you depending on the many cleaning activities that you want to book as part of the project. We will also provide you with a bill to ensure that you understand precisely what you are paying for. Everything you will be charged for will be listed there. There will be no additional costs.
Book My Cleaning Today
In order to enjoy your home and its new appearance, you need to remove all the leftovers which will probably take you up to several days and will surely make you feel exhausted when you are finally done. Why would you cause yourself such trouble?
We have the strength to climb this mountain for you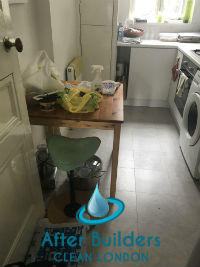 We believe in our power to tackle any cleaning task, no matter how difficult it may be. We have spent great years in improving and developing our technologies. Today, we are proud to have such vast community of regular and satisfied customers.
We offer you to book with our after builders cleaning services in Brixton and we can take care of your home. For always perfect results in cleaning we rely on our hard working and qualified cleaners. For your peace of mind we have their background checked and we have provided them with indoor training practices enabled them to handle any challenge.
" My house was recently cleaned by this company's cleaners. I had booked them to come right after the builders were done. The team came on time and got to work, they were done with the entire second floor and the stairs in only a couple of hours. I was very surprised but pleased as well. -Sammy"
After builders cleaning services always at your disposal
We are available in Brixton Monday through Sunday. Benefit from our after builders cleaning services and we will bring the sparkle in your renovated home, getting you rid of all the dirt and debris.
" My apartment looked like a disaster area for a week until the builders were out of the house and I could get it cleaned. I hired this service to do the work as I had heard that it was very good. Now that I have seen their work I can attest that they really are good. I have no complaints about the service. -Autumn"