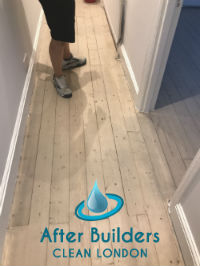 If the end of your renovation project in your property is drawing near, you should think about the accompanying after builders chaos. Save yourself the troubles and let us take care of this massive cleaning.
Benefit from our after builders cleaning services operating in the entire SW11. Our teams of skilled technicians will get you rid of all building waste from your property in a short span of time, providing you with perfect cleanliness and more time for yourself.
Our company has spend great amount of years in this cleaning industry and thanks to our consistency we have managed to hold our positions. We are top rated cleaning supplier based in Battersea and due to our vast experience we can show you how perfection is achieved.
After builders cleaning services to make your life liveable
Domestic Cleaning Prices
After Builders Cleaning
One Off Cleaning
Deep Cleaning
Regular Cleaning
from £23
£22
£22
£20
We have found the right recipe to meet the needs and requirements of every customer and ensure the expected degree of cleanness.
Seize the opportunity and book with our after builders cleaning services and we can make you amazed at the delivered pristine cleaning outcome.
After Builders Cleaning vs Deep Cleaning: What's the Difference?
Even though the cleaning after renovations and the deep cleaning services are similar and readily confused, they are not the same. While the key objective of both is to clean and disinfect all places and surfaces properly, the thorough cleaning involves corners that are sometimes overlooked, whereas the post-renovation cleaning is more concerned with proper removal of industrial waste and dust, as well as toxic material that may be causing allergic responses or irritations. Another significant distinction is the equipment and products utilised in both jobs. To eradicate dust, mould, germs, and other contaminants, high grade non-toxic materials will be used throughout the deep cleaning service. When completing the after builders cleaning service, our cleaning professionals will utilise specialised equipment to remove debris and dust.
Our Professional After Builders Cleaning Process
We guarantee the high quality of all services delivered by us and work hard to keep up with our customers' expectations. We follow a detailed and complex process to ensure that each step has been completed. What is more, we utilise a number of specialised tools, techniques and cleaning solutions that help us increase the quality of the final outcomes.
The thorough cleaning of your property after renovations involves thorough scrubbing, polishing and disinfection of all surfaces around the property, dust and grime elimination, special surface cleaning, floor care and other tasks that are specific for this type of cleaning. Here are a few of the basic tasks that will take place:
Before the actual cleaning begins, the cleaning experts will carefully inspect the area. They will pick the best cleaning solutions and methods that will work best for the type of stains and grime you have at home.
Our cleaners will remove rubbish and debris from the whole property to prepare it for the service.
Next, all furniture will be wiped down and cleaned with appropriate cleaning materials and methods.
To remove all fine dust from all sections of the property, high-quality instruments will be employed.
The cleaners will scrape off and remove any stains (paint, concrete, glue, and so on).
We will clean and polish all wooden surfaces in your property without causing damage.
Glass and tile surfaces in the kitchen and bathroom will be cleansed and polished.
using a professional vacuum cleaner, our experts will hoover all carpets and rugs. The floor will be mopped.
All commonly touched objects will be sanitised (remote controls, light switches, door handles, etc.).
Request a Custom Cleaning Service quote
Once you have established the exact service you would like to receive and have personalised it, we will estimate a custom price estimate for you based on the different tasks you added, as well as the size of the property. All details will be mentioned in your bill and you will be able to see exactly what you are being charged for. The final price will be unique and personally generated for you and you may rest assured that no additional charges will occur.
Book My Cleaning Today
We believe that every customers deserves to receive what they have paid for.
Let your home shine brighter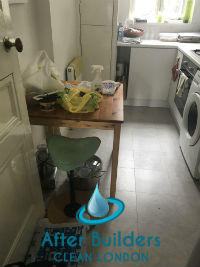 We command teams consisting of diligent and skilled cleaning technicians who have all that is needed to execute a comprehensive and efficient post builders cleaning. Being specially trained, they will put as many efforts as necessary to complete your expectations. They are also supplied with the most advanced cleaning equipment which can eliminate all forms of grime, stains and spills.
Let our cleaners make your home sparkle again after its refurbishment. For a couple of hours they can cover every area and room within your property, no matter of its size or type.
"Your after builders cleaning services are just the thing I needed after the kitchen was reconstructed. Everything was left as if a hurricane hit my flat. Thanks to your competent and experienced cleaners, my home was absolutely sanitised and ready for me. I definitely recommend you to everyone! You are the best in this business! – Robert"
Flexible post builders cleaning to end your worries
You can absolutely rely on us to deeply sanitise and disinfect your home in Battersea after renovations. We are flexible with working hours and we can schedule you an appointment which best suits your busy time table. Dial our number and benefit from our economically priced services.
"Your after builders cleaning services really did a great job in my house after the reconstruction of the first floor. You were so punctual in your arrangement, so friendly in your attitude that I couldn't believe this can be true. The results pleased me entirely and the prices were absolutely sensible. The eco-friendly part was great! – Henry"